KUALA LUMPUR SKYDIVING CENTER
23 Jalan Indah 13, Taman Cheras Indah, 56100 Kuala Lumpur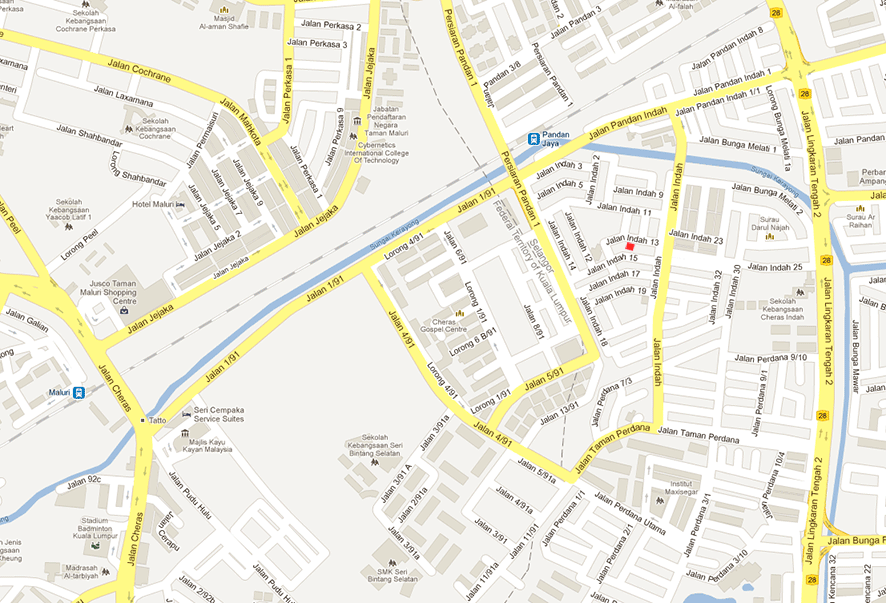 Taman Cheras Indah is situated in between Taman Shamelin and Taman Pandan Indah, Cheras.

Coming from KL, about 200 meters after passing the Maluri Jaya Jusco, turn left at the traffic light. The landmark here is the PGRM building and the Petronas petrol station. Drive along Jalan 1/91 for about 2 km and after passing the Pandan Jaya LRT station on your left and the SHELL petrol station on your right, turn right at the traffic light. About 500 meters ahead, turn right at the traffic light and immediately turn into the road on the left. About 100 meters, turn into the first junction on the right (Jalan Indah 13) and look for the house.
If you are coming by rail, take the Ampang LRT train and alight at the Pandan Jaya station. The center is about 5 minutes walk across the river.
Co-ordinates:
3° 07' 37.94" N 101° 44' 29.68" E